You can have it all. Really!
Being in control, being strong, ambitious, and successful… can live in harmony with feeling feminine, being relaxed and being able to receive, enjoying life and having fulfilling relationships... If you are struggling with this balance, keep on reading.
I know that you have a pile of responsibilities, projects and tasks which fill up your day and take all of your attention. Being so busy requires you to be constantly on guard, using discipline, will power, control, planning… all masculine qualities. You need to stay focused, productive, serious, and finish an endless To Do list. You've been doing this for weeks, months and even years and I bet that most of the days you feel more like a working horse than like a woman. This is becoming your default mode and it is endangering your health, your fulfillment, and your relationships.
Personally, I've been at the point of doing my nails or washing my hair as one of my To Do list items. It can be seen as "me time", but in reality, I was so exhausted that I was experiencing everything as a burden, something to be done with and move on to the next chore.
If you recognize yourself, here is how to break out this vicious cycle.
Set a clear limit, a moment in your day when you are taking off your superwoman suit and you relax. This is not some "me time", which feels more like a chore than like a reward. Time to relax means just let go, enjoy, do something that gives you pleasure and nourishes you. The moment to relax can be when you leave the office, or when your kids are in bed or when you've cleaned up the kitchen after the dinner or it can even be 30 minutes before you are going to bed. It is totally up to you. The only thing that is fixed, is that you give yourself this break, at least for 30 minutes EVERY DAY.

As soon as your moment to relax comes, get into your relaxed and enjoying state. This is your real "me time". Choose only activities that recharge the woman in you. For each of us this is something different, but the only condition is that it doesn't feel like another thing from your To Do list. It needs to be something you are looking forward to, something you are enjoying, something which feels like a gift to you. Things which come first to my mind are taking a bath, reading a good book, having a cup of tea while talking on your phone with a girlfriend, enjoying caramelized popcorn while watching a girly movie, having a glass of wine and dancing on your favorite music, relaxing in the arms of your man…whatever it is, just honor your feminine heart and spend this time nourishing it. Boost the woman in you!
This is how you start putting attention to the feminine in you. Don't worry, on the next day when it is time for you to pick up your To Do list, you will be able to do it, using all the masculine qualities you have mastered. There will be a bonus, though. You will notice that you are in a better mood, you have more energy, you are more effective, and your day is lighter and more colorful.
I have a beautiful and empowering visualization, to help you feel light, joyful and alive again. This is a breath of fresh air, an opportunity to drop obligations you've assumed, but you haven't chosen for.
Related blogs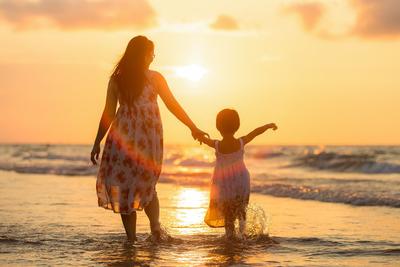 Femininity
Your relationship with your mother is in the base of how you see yourself and how you interact with the world around you.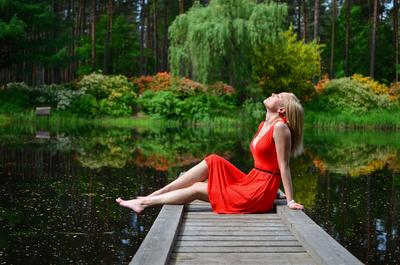 Femininity
The importance of being independent as a feminine woman and how to achieve it