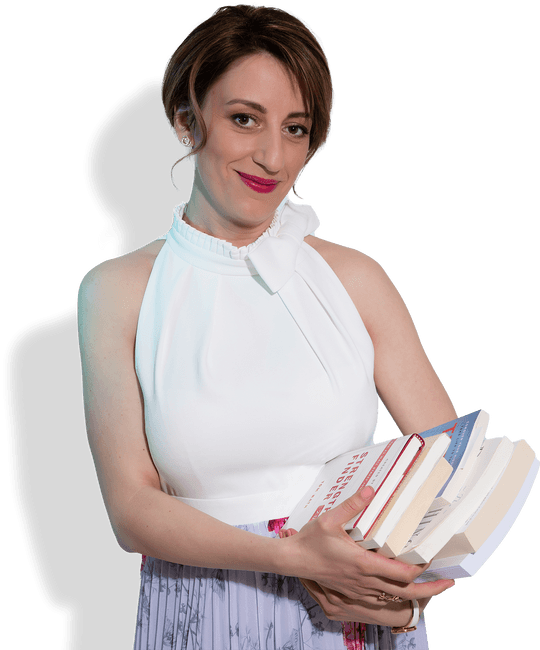 Ready for the next level version of you?
Welcome to the femininity school where you can enjoy a latte macchiato in your comfy yoga pants, hang with me and learn step-by-step how to become the woman you are born to be.
What can you expect?
When I am creating a femininity training, I start always with the end goal in mind, the results I wish for you, and I reverse-engineer what content needs to be included in order to reach the goal. I obsess on the selection of the most effective and at the same time suitable for an online program techniques, tools and practices. I carefully consider how much of my personal examples and stories to share, so that I provide more clarity and inspiration, but at the same time, leaving enough space and imagination for you to create your own image (rather than imposing my own perspective).

I consider myself successful, when you, following my training, you find yourself in a good balance between being inspired and knowing what to do, between understanding & accepting who you are and taking the step to grow to a freer & more authentic version of yourself, between feeling challenged and being supported & encouraged.

When it comes to my energy and knowledge, I am giving you all I have , not keeping anything back. Your job is to do the practices and to follow the provided blueprint.
So design your class schedule and let's get going!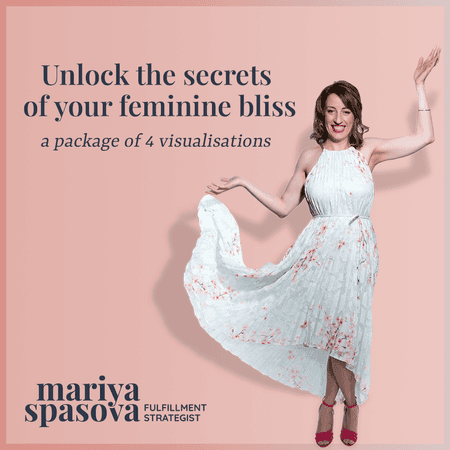 Unlock the secrets of your feminine bliss
A package of visualizations
Online
Powerful and transformative audio visualizations designed to help you bloom your femininity and connect you to the depth and mystery of who you are born to be.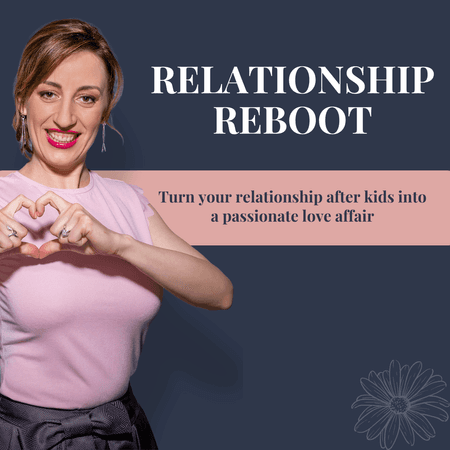 Relationship Reboot
TRANSFORM YOUR RELATIONSHIP FROM A MUNDANE ONE INTO A MAGICAL ONE!
Discover the A to Z program designed to transform you from a tired and irritable mom, into an irresistible woman, so that you experience a deeper physical and emotional connection with your partner and you feel confident, seen and desired in your relationship!
What they say about the trainings?