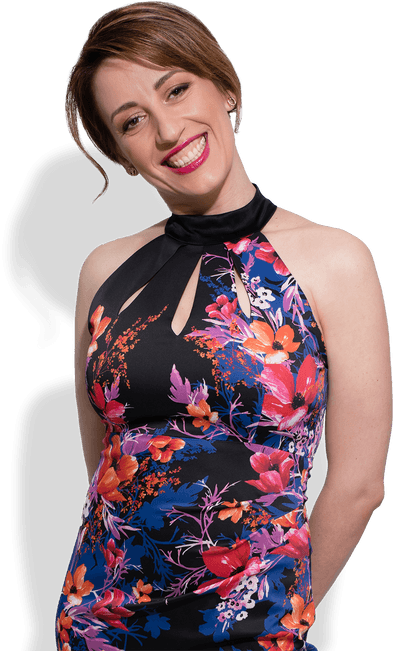 Relationship Reboot
TURN YOUR RELATIONSHIP AFTER KIDS INTO A PASSIONATE LOVE AFFAIR

You love your partner but you've lost your spark? Bring back the juiciness in your love life by transforming from a tired and irritable mom into a confident, feminine, and sexy woman!
Join the waitlist!
Becoming irresistible
... is the most powerful way to REKINDLE the fire in your marriage after having kids, so you can experience a more profound and meaningful connection with your partner, reigniting the passion, intimacy, and love that have been lost amidst the demands of parenthood.
Feeling Stuck?
I get it.
Stretched between your kids, your work and your household, with no time nor energy to nurture your relationship, alienation starts to settle in between you and your partner. You love each other, but instead of lovers, you feel more like friends, with conversations revolving around the kids or what is to be done. You sleep in the same bed, but the passion is not there and you feel lonely. It was ages ago since you were playful with each other, having fun and laughing together.
It's expected.
The transition to parenthood often affects our relationships, self-perception, and priorities. It's natural for intimacy and sex to take a backseat temporarily. But it can be difficult to regain that connection and sometimes months or even years pass without us finding a way to reconnect physically.
The truth is …
When we are not connecting physically, we are not fully connecting emotionally either. And in 7 out of 10 relationships this is the beginning of the end of the couple.
Becoming irresistible is the most effective, yet subtle way to draw your partner closer to you and to revive the passion in your relationship
What does becoming irresistible mean?
... and why is it the key to a fulfilling and passionate relationship

Here are some of the traits that irresistible women share, although the way they embody these traits is unique to each individual: femininity, sensuality, confidence, authenticity, mysteriousness, and playfulness.
It's not about your body
It's important to note that being irresistible is not determined by your body size or shape, nor is it limited by age or youthfulness. It transcends external factors and is instead a reflection of your energy and inner qualities and how you express them authentically.
No masks nor roles
Becoming irresistible is not about putting a mask or pretending to be something you are not. It is about bringing on the surface the version of yourself YOU are falling in love with.
Becoming the invitation
By prioritizing your needs, rediscovering your sensuality, and allowing your radiance to shine, you naturally create an alluring and captivating presence that your partner cannot resist. You become the invitation he cannot help but follow, igniting a deep sense of emotional connection, intimacy and passion in your relationship.
Why is this so powerful?
Because it is the fastest way to capture his attention, triggering him to claim you and to prioritize your connection above fatigue or other distractions. Picture two magnets brought close together— the force of attraction between opposing poles keeps them irresistibly drawn to each other. In a similar way, when you tap into your feminine energy while he is in his masculine energy (which is most of his time), you are creating polarity = passion and magnetic sexual attraction.
Transforming yourself into an irresistible woman is the most potent approach to personal growth, simultaneously nurturing your relationship and reigniting the passion.
Here is how becoming irresistible is achieved in "Relationship Reboot"…
Master your time and your home organization
This will help you create a calm and efficient living environment, allowing for more "me time" and more quality time with your partner. It leads to reduced stress levels, and an enhanced sense of balance and harmony in your daily life. Also, you will learn how to go through your responsibilities without rushing, so that you stay in touch with your feminine grace and your joyful state.
Bring back the love for your body, regardless of your age or size
Cultivating a deep sense of self-acceptance and confidence is key. This unlocks a newfound radiance that positively influences your overall well-being. It also enhances your intimate connection with your partner.
Reconnect to your femininity and express your sensuality
so that you can embrace your unique essence, tap into your inner strength and wisdom, allow your true beauty to shine out and cultivate a profound sense of self-empowerment and authenticity. This way you can experience transformative moments of self-discovery and a deeper connection with your own desires, ultimately leading to a more passionate and fulfilling relationship.
Transform yourself into a woman of immense value
and cultivate a profound sense of self-worth allowing you to effortlessly draw in the love, admiration, and respect that you genuinely deserve. Learn how to skilfully change your roles from a mother, to a lover, to a housewife. This helps maintain a healthy balance between nurturing your family, your romantic relationship, and maintaining the functionality and warmth of your home. The flexibility allows you to cultivate a sense of fulfillment in each role, resulting in a thriving family life where love, passion, and domestic responsibilities coexist harmoniously.
Learn how to help your man navigate you
This will enable him to better understand your needs, desires, and boundaries. It will foster a more harmonious partnership based on mutual understanding and support. Strengthen the bond between you and your partner, so that you can create a solid foundation of trust, conscious communication, and vulnerability where your true desires can be openly expressed and your shared passion can be fearlessly explored. This enables both of you to navigate life's challenges as a united front, grow individually and together, and experience a deeply fulfilling and lasting partnership that enriches every aspect of your lives.
Give yourself permission to be who you are and to grow to the irresistible woman you are born to be!
What are you getting?
THE "RELATIONSHIP REBOOT" PROGRAM IS PACKED WITH VALUE, YOU CAN AT LEAST EXPECT THE FOLLOWING:
7 LIVE group coaching calls delivering the content of the 7 modules
Recording of the live calls
Program enhancing workbooks and exercises
3 additional LIVE Q&A sessions
Lifetime Access to the program (including all updates)
Membership in a growing community of smart and ambitious moms to support you and encourage you along the way!
In this 7-module program, we are covering…
Reclaiming your day
The goal of this module is to teach you how in your overly busy day to create time to nurture yourself and your relationship. It is designed to help you regain control of your time by learning the essential aspects of time management and effective home organization. Moreover, it provides invaluable parenting mindset shifts, all of which are vital in cultivating a renewed sense of balance, productivity, and joy in your daily life.
Reclaiming your body
This module is designed to help you break free from societal pressures, embrace your unique beauty, and reignite a deep sense of confidence within yourself. We will explore various techniques and practices that will enable you to develop a harmonious relationship with your body and will build your self-confidence.
Reclaiming your femininity
Here we embark on a journey of self-discovery, empowerment, and embracing your unique essence as a woman. This module is about expressing the different aspects of your multi-layered femininity, which is the key to your radiance and it is the most attractive force for your man. Recognizing and celebrating your feminine gifts is unlocking a profound sense of aliveness and authenticity.
Reclaiming your sensuality
From embracing your body's unique beauty to igniting your sexual energy, this module empowers you to reclaim your sensuality and authentically radiate your magnetic presence. This is the module where you learn how to flirt with life, how to reconnect with your juiciness and how to become irresistible.
Reclaiming your value
Here we explore the essential components of becoming a woman of immense worth. Being passionate about your life makes you extremely attractive to your man! In this module, we will delve into three vital aspects: 1) Building your confidence and embracing your self-worth 2) Cultivating independence and taking responsibility for creating a life that you truly adore 3) Identifying your core values and aligning your actions with your beliefs in everyday situations
Reclaiming your man
The aim of this module is to put everything you've learned so far in practice during the interaction with your man. You will learn how to create polarity between the two of you and how by opening your heart and your body to bring him to presence with you.
Reclaiming your relationship
Here we embark on a journey of rediscovery, healing of old (inter-generational) and dysfunctional patterns, and strengthening the bond within your partnership. From nurturing emotional intimacy to navigating challenges this very practical module provides the tools and guidance needed to keep the fire burning and to cultivate a fulfilling, lasting love.
The woman who wins in love is the irresistible woman on the pilot seat
Getting on the pilot seat, becoming irresistible and taking control over your love life is simple as 1…2…3!
Join the waitlist!
Why you can NO LONGER AFFORD
... TO POSTPONE BECOMING IRRESISTIBLE?

The data and statistics can give you the answer:
67% to 90% of couples report a decline in relationship satisfaction after their baby is born
A fifth of all marriages end within five years after the birth of the first child.
82% of cheating men began to be unfaithful after having children.
Decrease in marital satisfaction is likely to lead to a change in general happiness, because according to the research, the biggest predictor of overall life satisfaction is one's satisfaction with their spouse.
Marital stress is associated with serious physical health problems as well as symptoms of depression
If not address, the waning of intimacy is the beginning of the end of the relationship in 7 out 10 relationships.
Ready to become irresistible and to reboot your relationship?
Once it is complete, this program will be offered for €997.
For the first time the program opens doors, we are inviting a small group of Founding Members to go through the training in real time as we create it, for a half of the investment at just € 497.
But there is a catch: We are only accepting 10 Founding Members.
As a Founding Member, for 7 weeks, you and I, we are going to work closely together, so that I give you everything you need to turn from an tired mom into an irresistible woman and to bring back the juiciness in your relationship.
I am going to be doing 7 interactive live trainings focused on a specific topic, and I am going to walk you through every step of the way.
In between the live trainings, we will be having 3 Q&A calls, so that all your questions are answered and you have the confidence to apply everything you've discovered in your relationship.
And because you know that when we are having more success stories, case studies and results from our Founding Members this is going to help to get this program into the hands of more people, we know that spending more time and support with you isn't just a win for us, it's a win for you!
So to book your spot, as one of our 10 Founding Members choose one of the payment options below and get sign up.
Hurry up!!!!!! The Founding Members seats will be quickly sold out and as soon as we hit 10, this offer will be off the table!
Oh! And to make it even easier for you, we are putting 100% of the RISK on us! You have EXACTLY 365 days from today to put "Relationship Reboot" to the test and if you are not happy with the results, you are getting your money back!
There are two ways to become a Founding Member: with 3 installments of € 197 or save with one payment of € 497.
Relationship Reboot
7 content packed trainings delivered during 7 interactive LIVE calls
Recording of the live calls
Program enhancing workbooks and exercises
3 additional Q&A and group coaching calls
Lifetime Access to the program (including all updates)
3 Practical bonuses to support your transformation (€ 591 Value)
Membership in a growing community of smart and ambitions moms to support you and encourage you along the way
€197
3 monthly payments of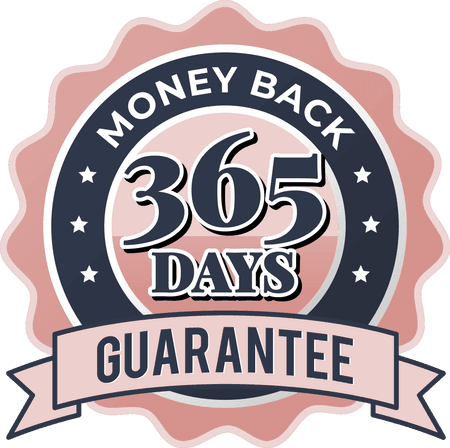 Your investment is FULLY Backed by Our 365-day Money-Back GURANTEE!
For us, it is really important that you are satisfied! If you are not happy with the quality of the content or after doing the work and applying the practices, you don't feel more connection and passion in your relationship, simply email support@mariyaspasova.com and you will get a full, immediate refund!
No Questions Asked!
"This is my commitment to you. I want there to be NO RISK whatsoever when you decide to enroll and join the community"
Mariya Spasova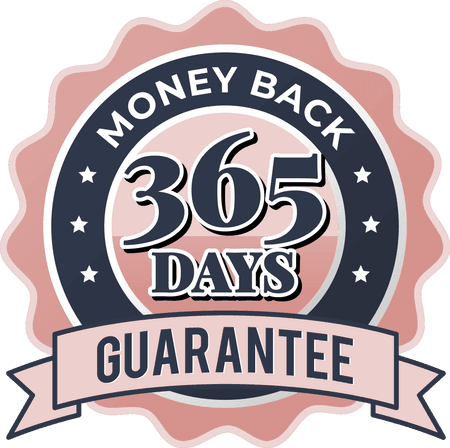 Let's talk extras because I like a cherry on top!
When you enroll in the program you are getting the following gifts and bonuses:
DONE FOR YOU: Your weekly schedule bundle
€ 97 Value
Most often you will hear parents complaining about being too busy or not having time. This bonus bundle will give you great ideas on how to optimize your week planning to create more space in your family schedule and to give you more opportunities to recharge. It includes:
An example timetable with days, hours and activities to demonstrate how you can organize your week to have more "me" and "us" time (PDF)
A list with "me time" ideas that will enhance your well-being and will connect you to your femininity (PDF)
A list with "us time" ideas to get inspired on different ways to spend quality time with your partner (PDF)
DONE FOR YOU: Your morning routine bundle
€ 197 Value
Ruling your world, starts with getting control of your day. The best way to do this is by creating a strong morning routine. If your morning routine is focused on your femininity, you will fuel your feminine confidence and will feel juicy and attractive throughout the day. This bonus bundle contains 3 different 30-minute femininity routines as well as a guide that will help you create and stick to your morning routine:
Femininity practice: Feminine embodiment (audio guidance)
Femininity practice: Surfing your spine (video guidance)
Femininity practice: A heart-opening meditation (video guidance)
A guide on how to create a morning routine (PDF)
EXPERT Stylist training
€ 297 Value
A LIVE training with an EXPERT stylist to guide you in selecting colors, fabrics, and clothing styles that flatter your body, even if you don't have a model figure. This will accentuate your beauty and help you feel attractive and confident.

Personal attention for each of the Founding Members!
Is this program for me?
GREAT QUESTION! LET ME GO OVER THE SCENARIOS "RELATIONSHIP REBOOT" IS DESIGNED FOR SO YOU CAN FIGURE OUT IF IT'S A FIT…
You like each other
You love your partner and you yearn for a stronger connection and renewed passion between the two of you. However, the demands of parenting leave both of you with little time and energy to invest in your relationship. Exhaustion overtakes you as soon as your head hits the pillow, and conversations started to revolve mainly around the kids and daily tasks. It feels like ages since you shared a genuine laugh or experienced carefree moments as a couple.
He doesn't seam to be turned on by you anymore
Since you became a mom, you've noticed a shift in your partner's interest towards you, leaving you feeling invisible and diminished. While you are still a good team when it comes to the house and the kids, your feminine confidence has taken a blow. You share a bed, but you are feeling lonely. Your heart aches because he prefers scrolling his social media instead of taking you in his arms. You are longing for the rekindling of affection and intimacy between the two of you.
You don't feel attracted to him
Since you became a mom, you have experienced a decline in your interest in sex. You love your partner, but you don't feel very attracted to him. When he approaches you seeking intimacy, it often feels like the timing isn't right or you are too tired and not in the mood. While his attention flatters you, it doesn't ignite the passion within you. You struggle with rejecting his advances, because you don't want to hurt him, yet you also don't want to force yourself into something that doesn't genuinely arouse you. You are seeking a path to rediscover your vibrant and playful self, allowing you to reconnect with your partner as his passionate lover once more.
Does that sound like you? If yes, you'd be a perfect fit for "Relationship Reboot"
Join the waitlist!
Let's also get clear on who "Relationship Reboot" is NOT for
You are about to separate
You have already come to terms with the idea of separating from your partner. To revive your relationship in the long term, full commitment and dedication are required. "Relationship Reboot" will not be effective if you are already contemplating an exit strategy.
You want to change your partner
Your primary goal is to change your partner. The focus of this program is to empower you to become the best version of yourself and cultivate a thriving relationship through your own personal growth journey of becoming irresistible. While your transformation may have a positive influence on your partner, it is important to note that their growth and change are ultimately their own responsibility, and it may not align with the timeline or outcome you desire.
You are looking for a quick fix and temporary solution
You are seeking quick-fix tactics, temporary solutions, or superficial pick-up lines. "Relationship Reboot" is a comprehensive program that guides you towards embracing your authentic and irresistible self. The journey involves deep introspection, self-discovery, and addressing underlying issues, leading to lasting transformation rather than superficial remedies.
Become irresistible!
Get back your feminine confidence and your relationship satisfaction!
Join the waitlist!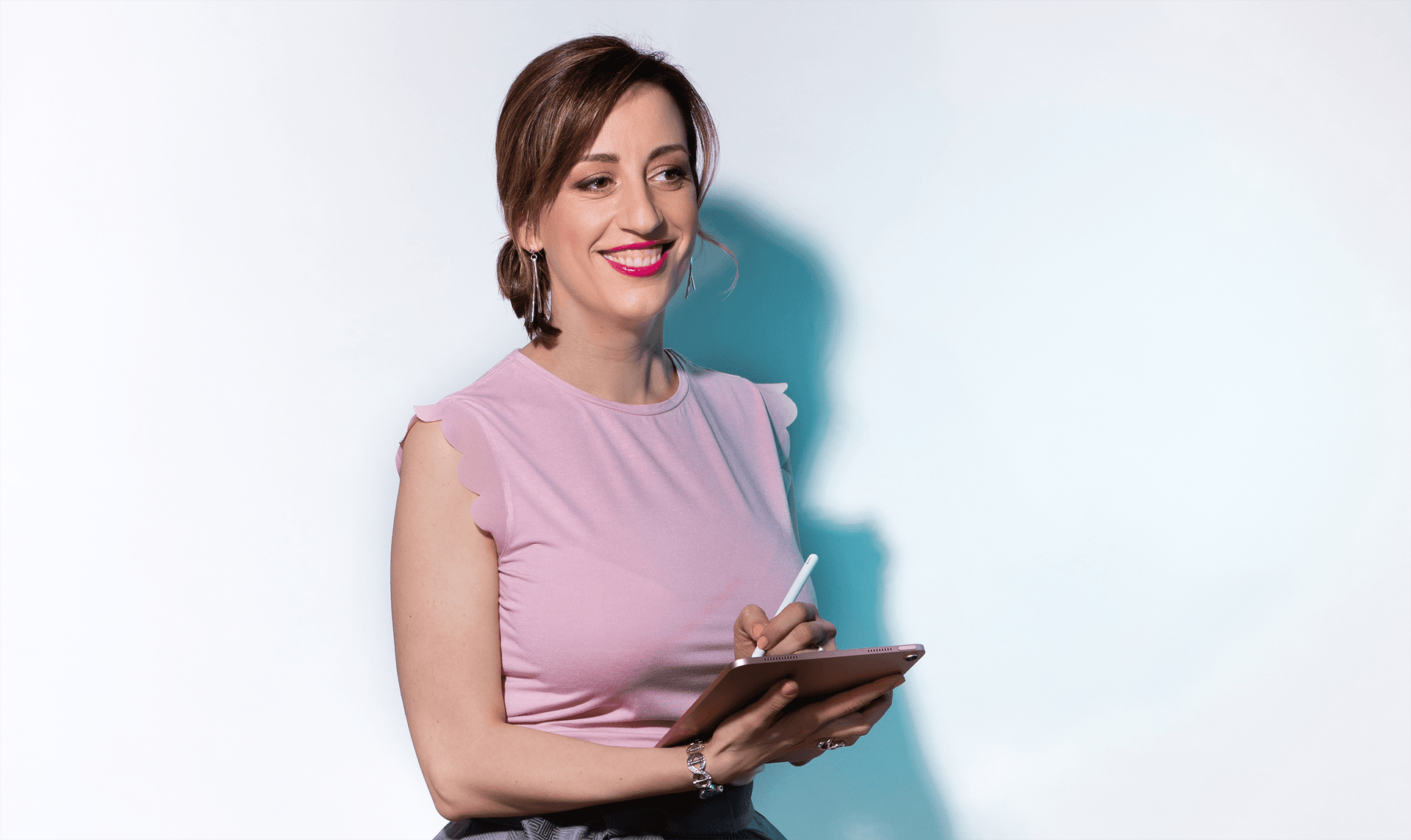 Meet your professor
Hey, I am Mariya! And I have more than 7 years of experience with supporting women in embodying their most authentic feminine expression and in creating the lives and relationships they yearn for.
I've built "Relationship Reboot", because the women around me have been asking how I am able to stay so connected to my partner Rogier. How, despite the two kids (Florian - 3 years old and Valeria - 5 months old) and the busy life we have, we are managing to stay strong together, to be playful, to find the humor in everyday situations and to keep on surprising each other.
The truth is that we had a few very challenging periods. In the darkest moments of our relationship, I remember feeling overwhelmed and resentful. I couldn't help but compare who was doing more and felt like I was sacrificing my own needs for the family while Rogier was not.
I felt lonely and unappreciated, like I was in survival mode with an overwhelming amount of responsibilities on my plate. Exhaustion and routine were quickly creating a growing distance between us. Weeks have passed without us truly connecting, without sharing a moment of vulnerability and intimacy.
In "Relationship Reboot" I have put together a complete process, revealing the very strategies that not only saved our relationship but also fostered a profound connection and rekindled a more intense passion between us. We all want to feel safe, seen, and desired in our relationships, and by implementing these strategies, you can build a strong, loving bond that will withstand the challenges of parenthood and will serve as a solid foundation for a happy, thriving family.
I am just one click away and I will see you inside "Relationship Reboot"
Join the waitlist!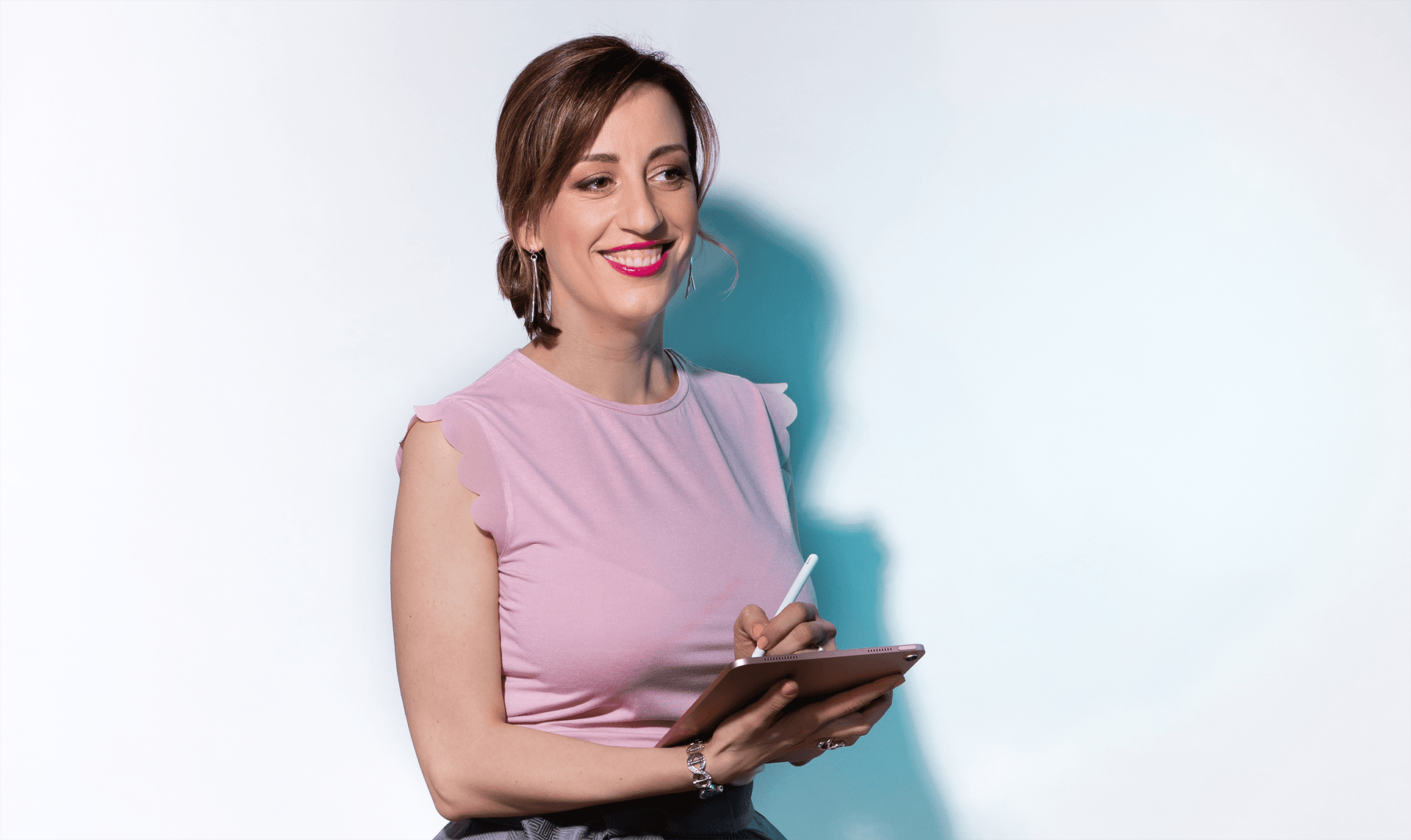 Frequently Asked Questions about "Relationship Reboot"
Have a question you need answered before enrolling in "Relationship Reboot"? We've got answers for you. But if you don't find your question in the list, email our team at support@mariyaspasova.com, so we can assist you!
Transform your relationship from a mundane one into a magical one